Civil Registration Procedures in Syria
How is the birth of a child registered in Syria?


When a child is born in Syria, the father is the person (primarily) responsible for initiating birth registration. It is the father who is legally responsible for carrying out the steps shown below.
For a child born at home
"Details will be added here soon"
For a child born in a hospital
"Details will be added here soon"
How is a marriage registered in Syria?


The legal age for marriage is 18 for men and 17 for women (15 and 13 with the authorisation of the guardian). With certain restrictions, polygamy is permitted and follows the same procedure for registration as a normal marriage. The personal status law falls under both Islamic and civil law, so marriage is a three-stage process is Syria. We would like an infographic which shows the three steps detailed below: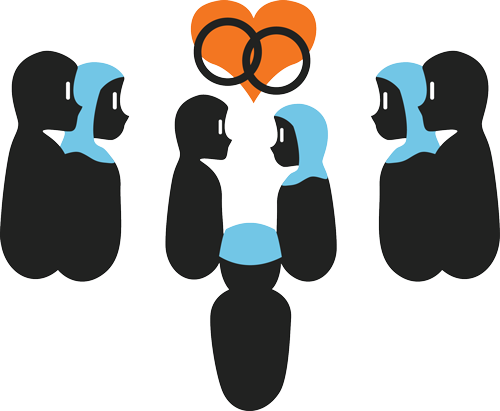 Step 1: Ketb Al Ktab (Islamic marriage)
Authority: Sharia Judge, Ma'zoun, or sheikh
Requirements: Both parties' consent and two adult Muslim witnesses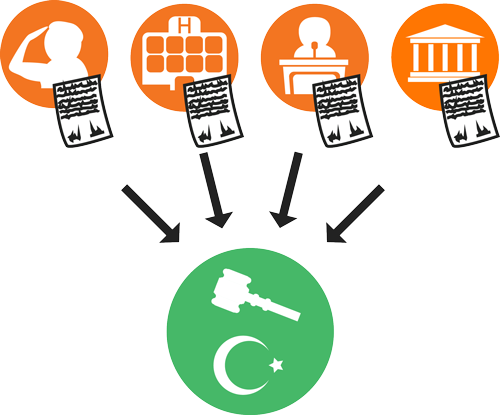 Step 2: Certificate from Sharia Court
Authority: Sharia Judge
Requirements:
- Certificate from Mokhtar (local mayor)
- Certificate from civil registry showing current marital status
- Medical certificate from a doctor identifying any contagious diseases
- Marriage license from the military recruitment department (for the man)

Step 3: Marriage Registration
Authority: Civil status department
Requirements: Marriage certificate from Sharia court, to be sent within ten days from the marriage date.
How is a divorce registered in Syria?
Divorce is also a three-stage process involving both civil and religious authorities. The divorce certificate is an important document to have, especially for women who wish to re-marry in the future: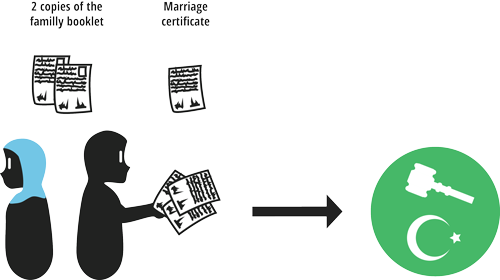 Step 1:
The husband submits a divorce application to the Sharia court with two copies of the family booklet and a copy of the marriage certificate

Step 2:
Sharia court sends a divorce attestation to the civil registry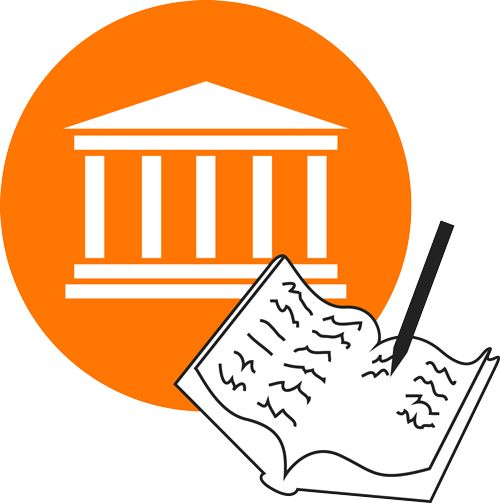 Step 3:
Civil registry records the divorce in the civil record of both partners and issues a divorce certificate.